Named in The Drum's 50 Under 30 UK!
Well this is just getting silly now… last week I was named in Campaign's Media Week 30 Under 30, and just now I have been named in The Drum's 50 Under 30 in Digital. I'm absolutely delighted to be listed alongside 49 incredibly talented women!
More on The Drum's 50 Under 30:
The Drum's 50 Under 30 UK showcases women who have broken the mould before the age of 30. Based on nominations from our readers and curated with the help of panel of industry experts, the list sets out to celebrate female digital talent in the industry, highlighting their careers and their plans for the future.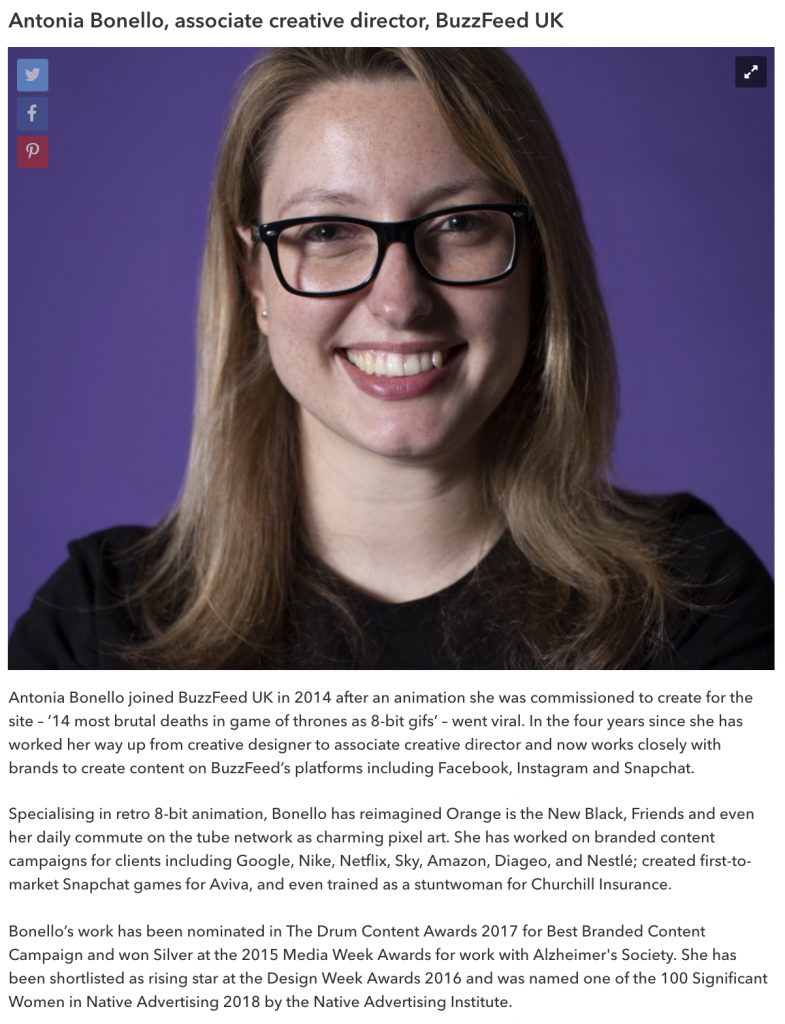 ---
Antonia is the Senior Creative Designer of BuzzFeed UK, working with brands to create engaging branded content on the BuzzFeed platform. Specialising in retro 8-bit animation, Antonia also creates unique illustrations and interactive game content, most recently being shortlisted for Design Week Awards' Rising Star, and previously winning Silver at the Media Week Awards for BuzzFeed's partnership with Alzheimer's Society. Oh, and she loves Batman.
All author posts